I admit it, I work for and look forward to 3-day weekends.
Weekends are for making meaningful memories…
Just yesterday, I took my dad to San Francisco for lunch, just the two of us. It was great. I spoiled him.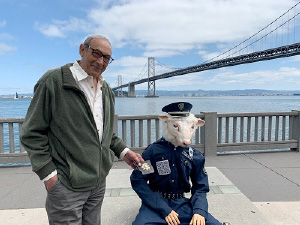 For me, workdays and weekends begin promptly at 6 am.
On Mondays, I meet with staff to discuss and declare what is expected to get done that week… by me and by them. I rarely see or talk to my staff and team the rest of the week.
As long as I enjoy my time OFF, my time ON goes smoothly and as planned.
So, before you worry or wonder what to do when you are working, figure out what to do and not to do when you aren't.