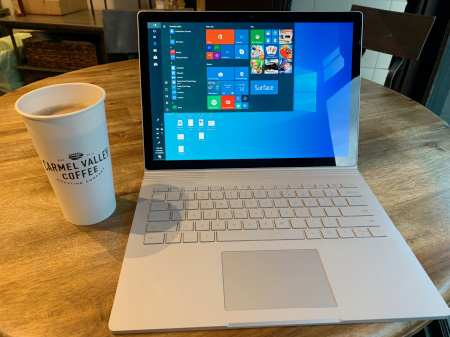 I'm in Carmel By The Sea this morning for a meeting at 9.
Then another one at 3 pm in Palo Alto.
With real players.
One in real estate.
One in cardiology.
And as I prepare to present pricey proposals to both that might commit me to extra work days, I realize how bad I'd rather be back in Danville right now just doing my thing and working 4 days a week for my ChiroTrust members.
But once in awhile I end up doing or regretting things that require more thought, work, and effort… for reasons that just don't matter much to me anymore…
Money
Prestige
Exposure
Recognition
Credit
Odds are, at least one of these guys is going to hire me for a day in the immediate future and will want to hire me again and again. (Think "Committee" experience but one-on-one and not for free.)
But as I sit here alone feeling a sense of peace and contentment, I can honestly say… I hope they don't.
Take away….
Opportunities = Obligations
You don't have to invest 25k to spend a day with me.
All you have to do is pick a date ———> Click Here
The "Committee" is your no-obligation opportunity.