Is Your Practice Simple?

"That's been one of my mantras –
focus and simplicity.
Simple can be harder than complex:
You have to work hard to get your
thinking clean to make it simple.
But it's worth it in the end
because once you get there,
you can move mountains."
– Steve Jobs
Steve Jobs has been credited the most for carrying the "simple" torch. (There's a link to one of my favorite Steve Jobs videos below…)
Since then, in practice, business, and life, the demand for "simple" has only increased.
Nowadays, even Chiropractic must be easy to understand and consume.
…And running a practice should and can be free of stress, anxiety, and brain damage.
ChiroTrust has simplified practice building. ChiroTrust members eliminate the complicated and obsolete stuff they've been told and taught as a profession and let ChiroTrust do what it does best so that they can do what they do best. (Delegation, automation, and outsourcing are also important aspects of building and maintaining a simple practice and life.)
Watch this video when you get a chance…and never doubt for a moment that your life and practice can't be a whole lot simpler, rewarding, and better.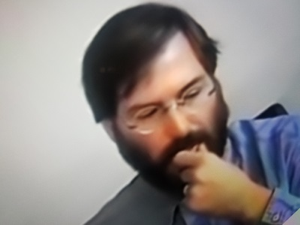 https://youtu.be/zklbZR9025Y